Registration
Know how you can register and join the community of stakeholders in the garment and textile industry in Asia.
Do I need to register to the portal?
A membership to the Asia Garment Hub platform is not required to access published resources and content. However, some features such as adding content, posting comments, receiving notifications or access to the Who's Who section (including the industry map and viewing member profiles) and other features are only available to users who have an account on the portal.


Who can register?
Anybody involved or has an interest in the Asian garment and textiles industry will benefit from joining the portal. You just need to have a working email address to sign-up and register.


What are the different membership types?
Visitors who want to become members of the Asian Garment Hub must first decide if they want to register as an 'individual' or represent an 'organization'.  If you are registering an organizational account, please ensure that you have prior authorization to do so.  All contributions and actions of members in the portal are attributed to their account. 


How to register?
The links to the registration form is featured in many sections of the portal.  An example is featured below: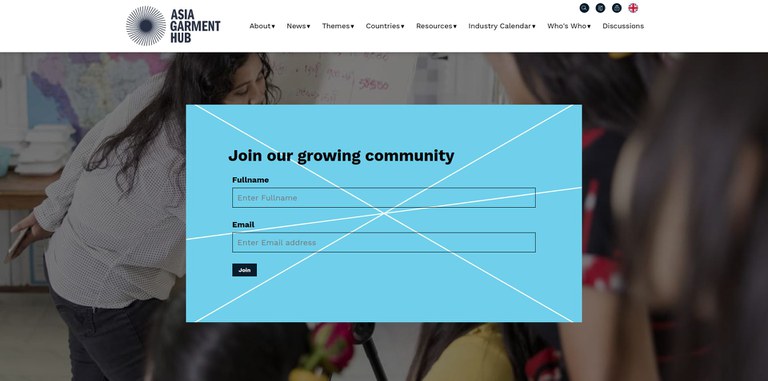 You can also click  here to directly access the register form.
Just provide your name, email address, and answer the rest of the fields including the anti-spam field.  Then click on the "register" button.  After you send the form, you will receive an email from the system to confirm your registration and set your own password.  You are now registered to the portal.