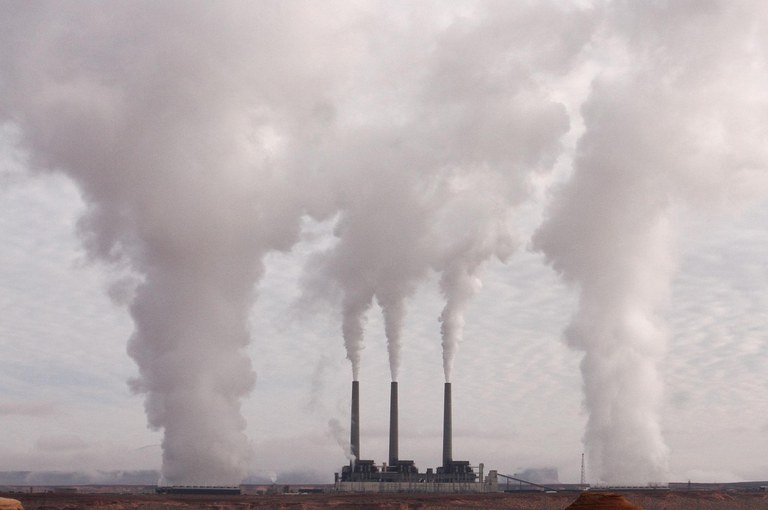 De-carbonizing Fashion Supply Chains: "We're Not Dolphins at Sea World"
Reflections on the Asia Garment Hub's Inaugural Supplier Meet-Up
Last week the Asia Garment Hub hosted its inaugural Supplier Meet-Up. Supplier Meet-Ups are informal and unrecorded sessions open exclusively to suppliers (any tier), held on the first Thursday of every month.  Each month a relevant speaker is invited to kick-start the conversation and moderated by Kim van der Weerd (me).
Last week's topic: decarbonization. Why? Science-based targets are becoming ubiquitous. Many global brands have publicly put their names to science-based climate targets, the Sustainable Apparel Coalition has committed its members to a 45 percent reduction in emissions by 2030, and at the COP26 meeting 130 companies joined in an announcement that they would reach net-zero emissions by 2050.
But how will we collectively achieve these targets?  Writing for Wired, journalist Alden Wicker says: "Forget swapping in energy-efficient light bulbs in retail stores—according to the World Resources Institute, 96 percent of a fashion brand's footprint is in its manufacturing supply chain. In other words, it's the factories (and to a lesser extent, farmers who grow cotton and raise sheep for wool and cows for leather) who will have to do the work so brands can reach these lofty, well-publicized goals."
So, what do manufacturers think? Are we going to hit our targets? Though manufacturers certainly aren't a monolith, and though this conversation was far from definitive, it was an interesting pulse check. Here are some themes that emerged…
Targets are global. Action is contextual. How a manufacturer (or any company, really) goes about burning less coal, oil and gas depends on a bespoke cocktail of factors including (but not limited to) climate, geography, infrastructure, economic viability, and politics. We lack context-specific roadmaps for achieving our targets.  Is there generally an awareness or acknowledgment of this within the industry? Not sure. And even if there were, are climate targets compatible with growth targets?
But before we jump into context-specific roadmaps, it's worth first talking about what's just. On the one hand, manufacturers that have taken the lead in reducing emissions now have the same targets as companies just getting started.  Achieving decarbonization targets is a lot easier for firms that were late to the party. This point isn't nitpicking or about shirking responsibility, it's fundamental to our collective success:  we need targets (and roadmaps) that are built around capacity and potential. Which companies (and countries) have the capacity to take different things on? In which contexts is this also economically feasible? There was a strong sentiment that targets should be set based on the level of effort required to reach them rather than as an absolute number. This kind of approach was also articulated in the United Nations Framework Convention on Climate Change (UNFCCC) during the Earth Summit in Rio de Janeiro in 1992 – which uses the term common but differentiated responsibilities. The critical question, then, is how to define equal effort? Suggestions welcome.
Speaking of targets, is this even the best language for talking about decarbonization? A marathon is a good analogy. Targets are like individual runners saying how long they think it will take them to cross the finish line.  But all the people running the race have different physiques and levels of potential and ability.  Inevitably, then, some companies (and countries) will be left behind. And that's the key: when it comes to climate change, we either all win or we all lose.  We need a collective conversation, one that shifts the focus away from how quickly individual entities aspire to cross the finish line and instead focuses on how we're going to get everyone to the finish line. So yes, incentives to decarbonize at the firm level matter (and, in many cases, are lacking). Access to finance also matters (and, in many cases, is lacking). But as one supplier reflected: "We're not dolphins at Sea World, this is about more than dangling a fish and training us to jump."
Comments? Thoughts? Ideas? Here are two ways to join the conversation. First, come to GIZ's interindustry panel on decarbonization on May 19th. It features two supplier perspectives, two brand perspectives, and one NGO. I'll be moderating and promise a thoughtful conversation. Second, if you're a supplier seeking more candid conversations without pretense, take part in our upcoming Supplier Meet-Up on June 2nd. It will be a session for strategizing: what could we borrow from existing models (like maybe Fair Trade?) to achieve our climate goals?
0